Pictured here is a Bergmann MPB 405 SN10 Wet Waste Compactor ready for offloading on a customer's site in the Midlands.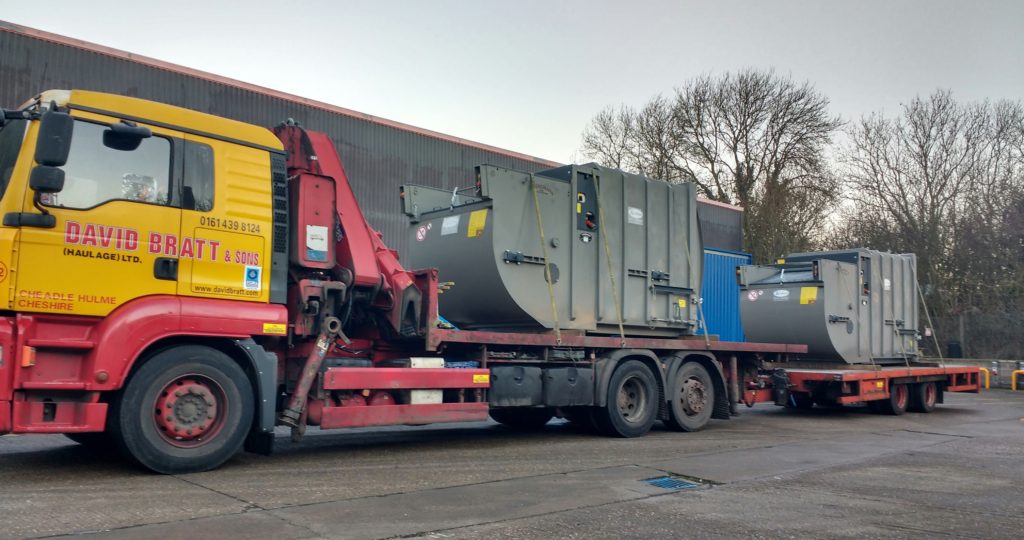 These waste compactors from Bergmann have been designed to specifically handle wet waste.  The MPB waste compactor is are the ideal solution for waste materials containing a high moisture content and where there is leakage of effluent when the material is compacted.   Food waste, for example can lead to bad odours and contamination of the working environment.
Bergmann Wet Waste Portable Compactors are available in a wide range of sizes and those in the MPB 405 series suitable for skip / chain lift vehicles can be supplied with a container capacity ranging from 6-14m³. The one pictured here is the most popular size in the 405 series and has a 10m³ capacity.
These Compactors are fully sealed, including the door and are self cleaning thanks to the pendulum blade reaching under the waste material meaning that there is no 'cleaning hatch' to maintain.
Available in a range of RAL colours, the MPB range from Bergmann can be supplied with integral Bin Lift. If required, they can be supplied with safety cages to ensure safe operation. It's the perfect machine for saving on waste disposal and labour costs.
Bergmann MPB Wet Waste Compactors in action: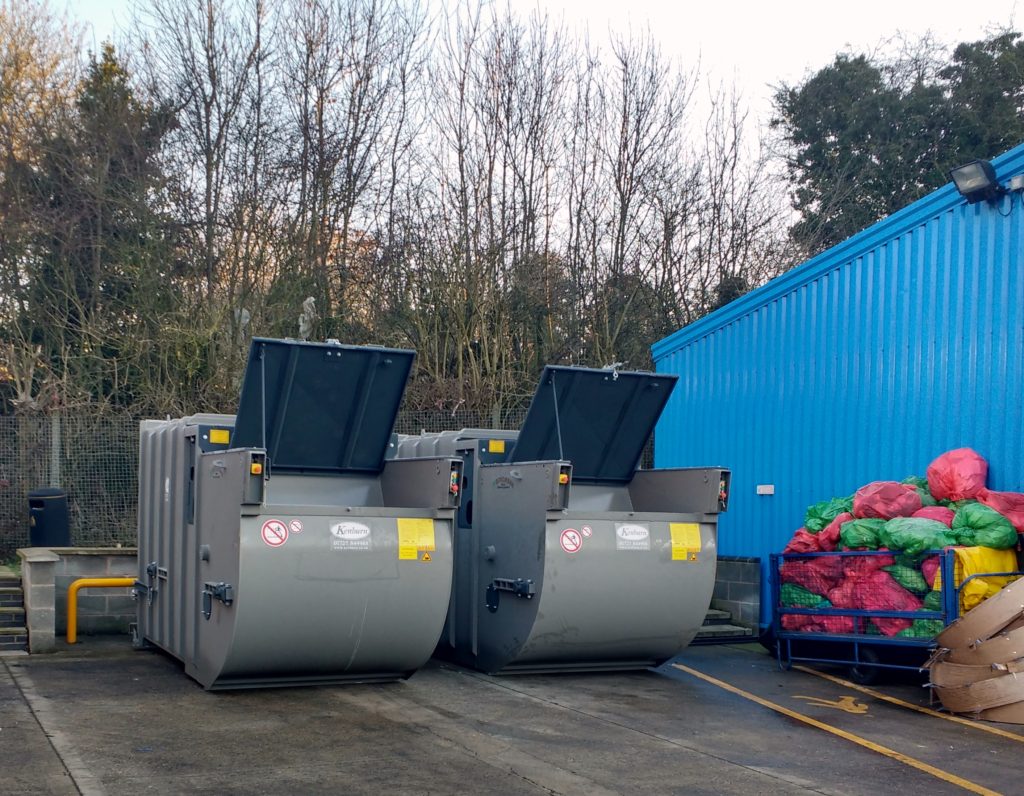 All Bergmann Wet Waste Compactors are tested before leaving the factory by being filled with water – to pass, not one drop is allowed to escape. Odours are minimised and the effluent is contained, resulting in a safer and cleaner working environment for the customer.
Kenburn has 30 years experience in selling Bergmann equipment as an official Bergmann dealer.  We help our customers to make the right business decision to reduce waste handling costs and provide the advice and support you need.
We offer free site surveys anywhere in mainland UK.  So, if you're looking to buy or rent a Wet Waste Compactor or any other waste management solution from our range of top quality machines, please contact us today to discuss your waste handling requirements.
Call us now on 01727 844988 or email sales@kenburn.co.uk