Kenburn has recently been awarded a six-figure contract to supply a waste management system to a large food processing company.
We were invited to visit the 50 acre site and conduct a waste audit in order to analyse the types and volumes of waste being generated and then propose a solution. Working with our German manufacturing partners Avermann we developed a unique colour coded system which matched the 1100 litre wheelie bins with coloured safety cages and bin lifts.
The colour coding has meant there is now no more cross contamination of waste and the four waste streams, cardboard, soft plastics, general waste and food residue waste all have their own individual static waste compactor.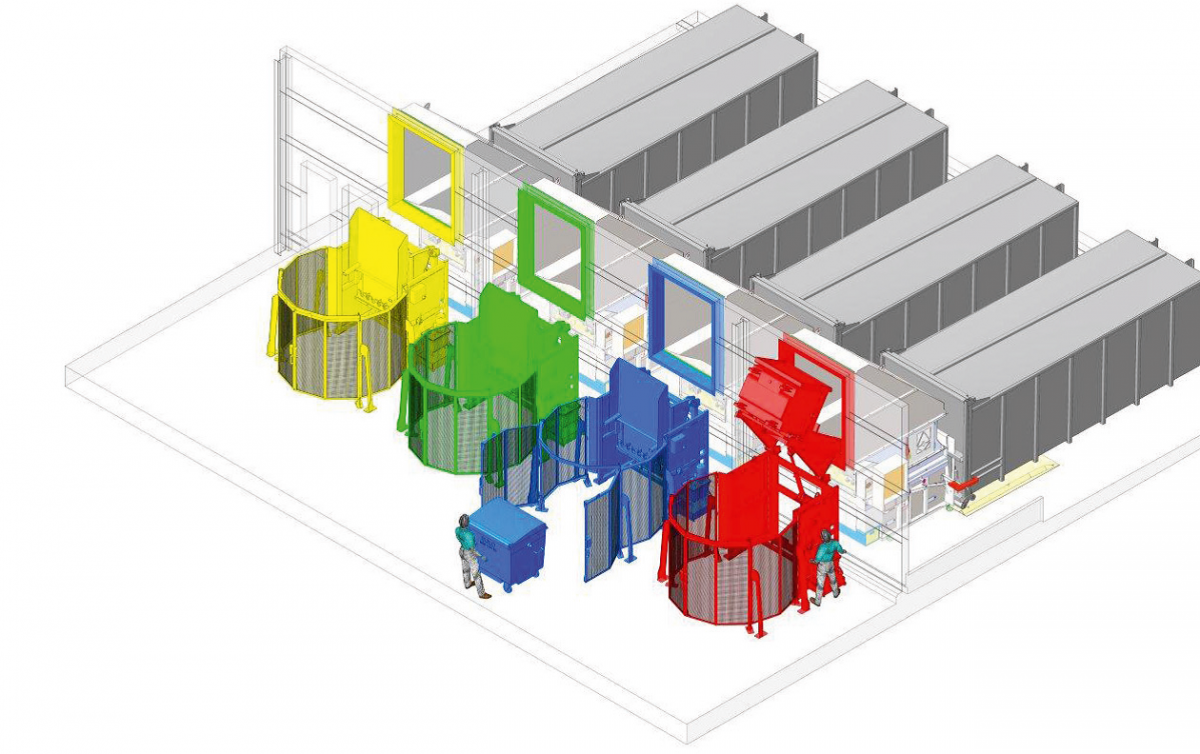 To discharge the bins they are lifted by a free-standing bin lift and the contents are tipped into a wall mounted hopper which is connected to the compactor. for health and safety, the bin lift controls can only be activated outside the cage once the cage has been locked.  Once the waste enters the compactor a sensor automatically starts the ram cycle.
Another feature included in the scheme is the 75% full signal which is linked by GSM to the waste management company who exchange the 35 cubic yard skips, they are notified automatically without the need for any phone calls to be made by the machinery operators.
If your company could benefit from a "waste separation made easy" solution please contact a member of our sales team to arrange a waste audit. Contact the Kenburn sales team on 01727 844988, visit Kenburn at  kenburn.co.uk or email sales@kenburn.co.uk