Based near Wetherby, award winning Stockeld Park has recently undergone a comprehensive environmental review of the resources they use from pollution prevention, waste management and recycling.  As part of this review, Stockeld Park has invested in a Kenburn Europress baling machine to compact and bale their waste cardboard into easily manageable 80kg bales.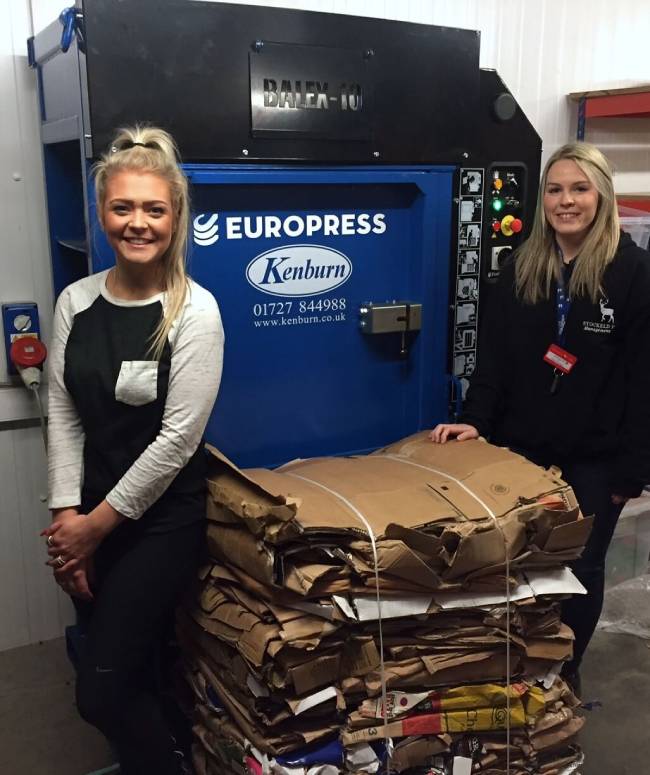 Stockeld Park owner Peter Grant commented, "As part of our existing environmental policy and our commitment to on-going improvements within the Park's operations department we wanted to ensure that none of our recyclable cardboard waste ended up in landfill."
Peter added "As one of North Yorkshire's premier family attractions our shop and kitchen generate large volumes of waste cardboard which we were previously throwing into a skip and being charged for disposal.  We knew investing in a baling machine was the way forward but we were unsure as to which size of baler would be the most suitable for the volumes of cardboard waste we were generating."
"We contacted Kenburn Waste Management who visited the Park and with a brief no obligation waste survey recommended their Europress Balex 10 baler would be the ideal solution. What gave us even more reassurance that this was the right machine for us was the fact it came with a full two year parts and labour warranty as opposed to the more usual 12 month warranty."
"Installing a baling machine has made an enormous difference to Stockeld Park and we're now obtaining revenue for a waste product we previously had to pay to be taken away so it's a win – win scenario."
Kenburn are the sole UK distributer for the Europress range of baling machines which come with a unique full parts and labour warranty for 24 months.
To arrange a free of charge no obligation waste audit to see what savings your company can make on skip costs please contact the Kenburn sales team on 01727 844988, visit Kenburn at  www.kenburn.co.uk or email [email protected]