The Harrogate International Exhibition Centre
21 – 23 September 2014   Find us on Stand M1
Are You Still Spending a Fortune Sending Your Waste Carpet to Landfill?  Over the past seven years landfill tax has risen by £8.00 per tonne per year.  This continual rise has of course had a knock on effect with skip costs which have risen by a staggering 200% since 2007!  In the majority of cases it now costs less to recycle new and post-consumer carpet than it does to send it to landfill.
Kenburn has recently become a member of Carpet Recycling UK and will make their debut at the Harrogate Flooring Show in September promoting the financial and environmental benefits of recycling waste carpet.
Kenburn also visit contactors and retailers of all sizes throughout the UK offering free impartial advice on how best to reduce a cost that only ever seems to go one way.
Please visit our stand M12 or alternatively contact us to arrange a free of charge waste survey to determine what savings you can make by "going green".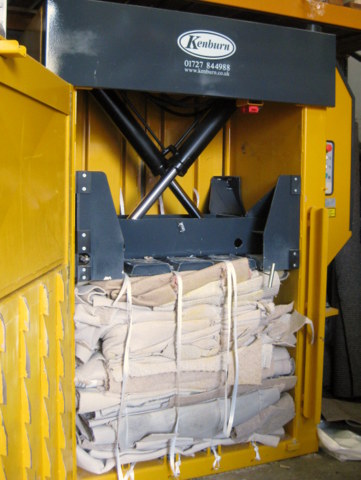 Kenburn Waste Management Ltd
Kenburn House
Porters Wood
St Albans
Herts
AL3 6HX
Tel 01727 844988