In 1987, ISO published the first ISO 9000 series of quality management standards (QMS). Since then, more than one million organizations in at least 178 countries have achieved ISO 9001 certification.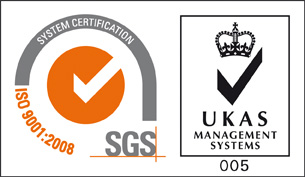 First certified on 26 October 1995, Kenburn Waste Management is delighted to announce that they have been certified for ISO 9001:2008 by SGS for a further three years until September 2018, passing the recent audit without any minor or major non-conformities.
Kenburn Director Gail Foxcroft comments "ISO 9001 Certification provides the maximum benefit to an organisation if it chooses to implement systems in a practical way.  This ensures that the Quality Management Systems adopted enables the development and improvement of both the operation and performance of the business, and are not just a set of procedures that employees struggle to follow. In turn, this improves the ability of the organisation to meet customer requirements and expectations and ensures that all employees understand the requirement for ongoing improvement."
Gail added "ISO 9001:2008 is based on eight quality management principles:
Customer focus
Leadership
Involvement of people
Process approach
System approach
Continual improvement
Fact-based decision making, and
Mutually beneficial supplier relationships
With these principles at the heart of our business, Kenburn's mission is to supply and maintain cost effective waste handling equipment to the complete satisfaction of our customers.  We are committed to continuously improving the quality of our products and services and our ISO procedures serve as a tool to help us achieve this objective."
Contact us today or call Kenburn Sales on 01727 844988 for more information on our range of balers and compactors, consumables and services.