Hills Waste Solutions has revolutionised the operation of Wiltshire Council's Amesbury Household Recycling Centre (HRC) with the commissioning of a new system which is a country-wide first. Equipment specialists Kenburn Waste Management installed a Bergmann Jumbo Roll Packer mounted on rails to service multiple bays and operated via remote control.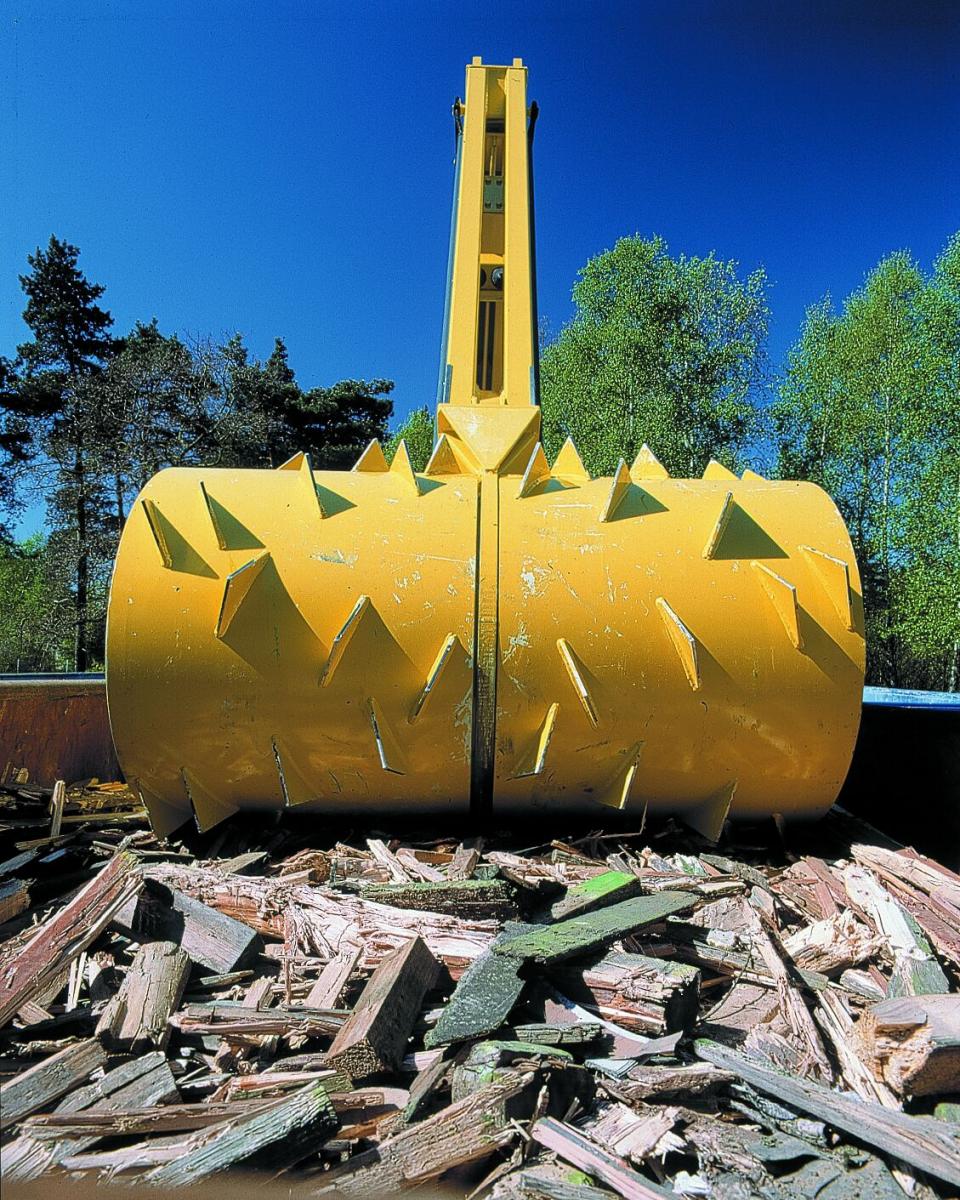 The Roll-Packer uses a giant roller on a hydraulic arm to break up material in containers. Blades on the roller drum tear up the material and reduce the amount of space taken up. The results can be spectacular – some operators have reported an increase in the weight of wooden boxes in a standard container from 1.5 tonnes to nearly 8 tonnes for example. The Roll-Packer is extremely versatile and almost any type of material can be compacted, from cardboard to wood.
Collections of containers are now much less frequent at Amesbury. This means fewer disruptions to the public since there are not as many trucks driving in and out to exchange empty containers for full ones. Fewer collections also means lower costs, less traffic congestion and lower carbon emissions, all significant benefits for the residents of Wiltshire.
Mike Webster, group director of Hills Waste Solutions said "The Roll-Packer is already in use at four of the ten HRC sites we operate on behalf of Wiltshire Council. Adding the remote control element provides an extra safety feature, since the operator stands in front of the container from where the public access walkways can be more closely monitored".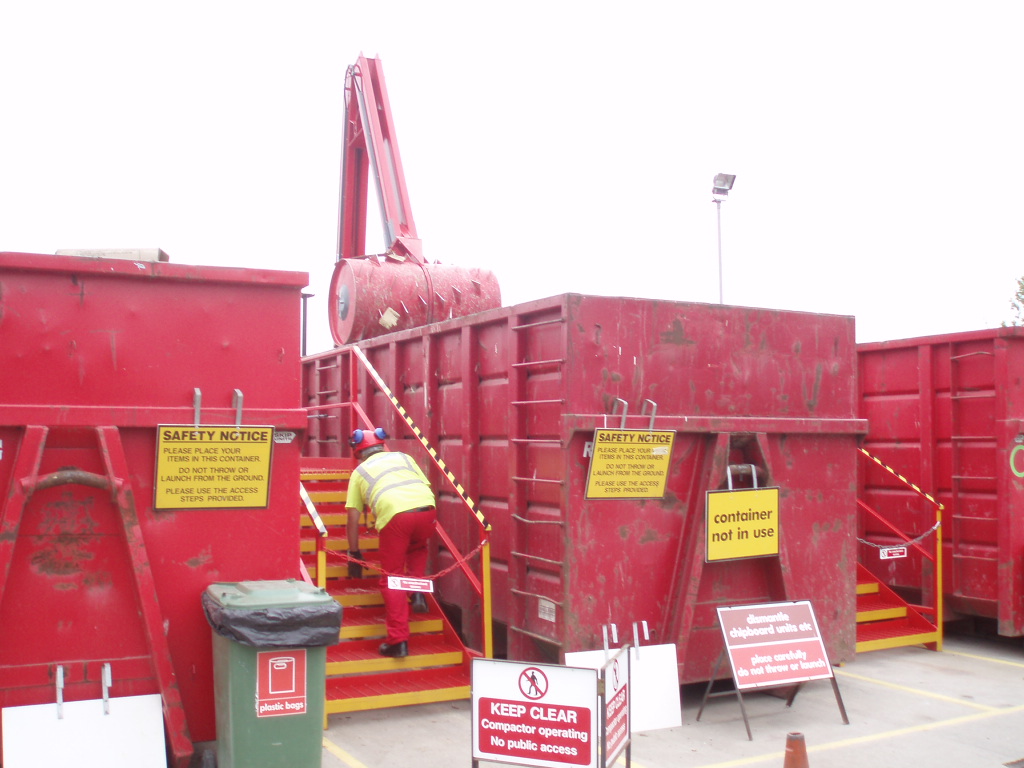 About Kenburn
Kenburn Waste Management Ltd is based in St Albans, Herts and is one of the leading suppliers of baling and compacting equipment and services in the UK. For more information contact:-
Kenburn Waste Management Ltd
Kenburn House
Porters Wood
St Albans
Hertfordshire
AL3 6HX
01727 844988
About Hills
Hills Waste Solutions is part of the The Hills Group.
The Hills Group Limited is a family-owned business and celebrates its 110th anniversary in 2010. The Group's operations cover Wiltshire and neighbouring counties.  Its diverse activities include managing and recycling both domestic and commercial waste, producing and supplying quarry products, and building quality homes.    www.hills-group.co.uk
Media contact:
Monique Hayes, Communications Officer, The Hills Group Limited
Tel:  01672 518941       mhayes@hills-group.co.uk