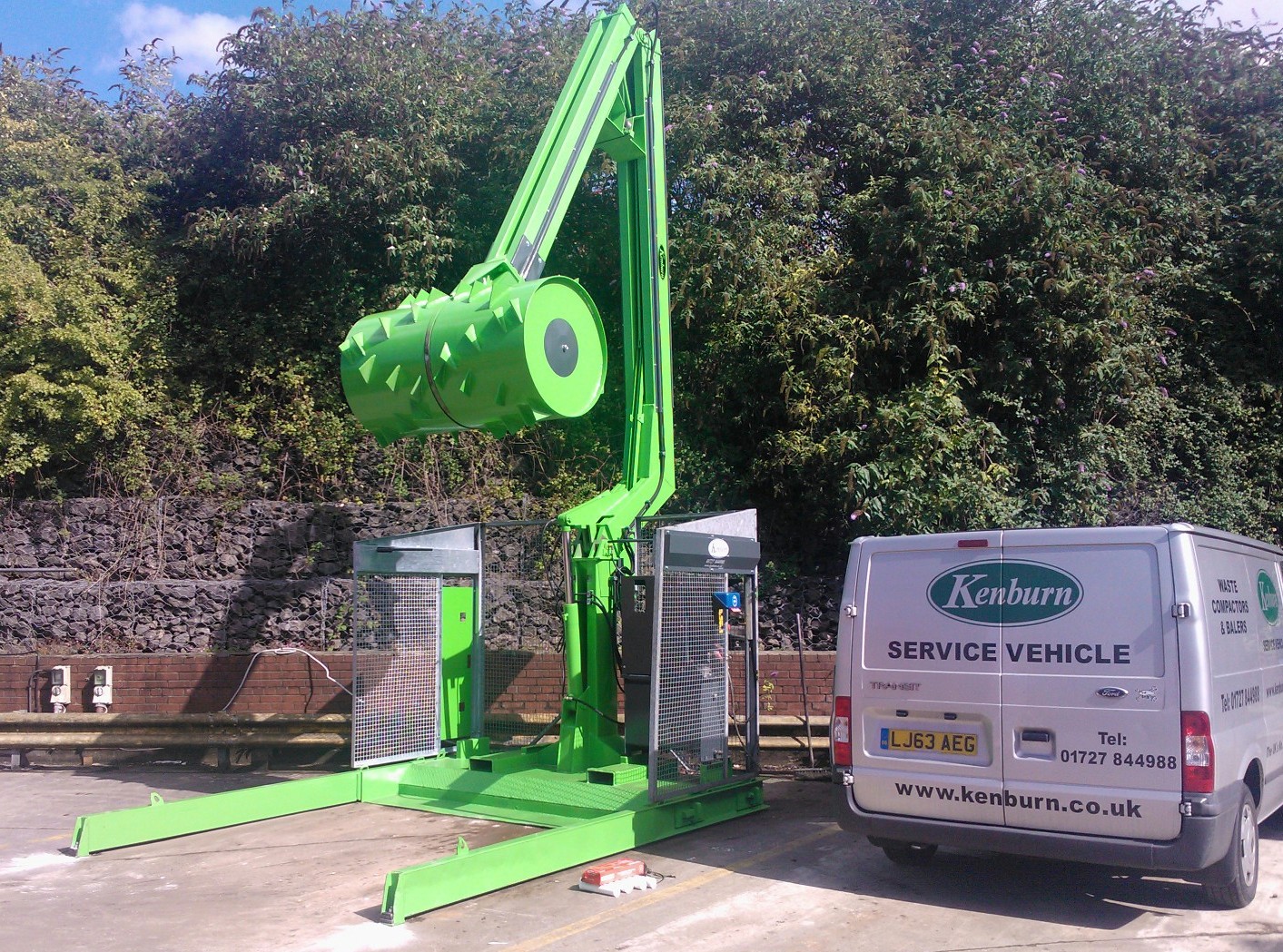 Seen here is a refurbished Bergmann Jumbo Roll Packer being installed by Kenburn at a customer's site in Bristol.
Our customer will soon be benefiting from the superb compaction capabilities of the jumbo roll packer, which is ideal for handling bulky waste materials such as pallets, wood, furniture and window frames and is the perfect machine for saving on labour and waste disposal costs.
Kenburn has over 30 years experience in selling Bergmann equipment, and as an official Bergmann dealer, we can help you make the right decision for your business and provide you with all the advice and support you need.
We supply equipment and support customers throughout mainland UK and can help with repairs, maintenance and service of most makes of baler or compactor.  We can help you too with your waste disposal; call us now to arrange a free site survey. Contact us or call Kenburn Sales on 01727 844988 for more information on our range of Refurbished Equipment.