Unfortunately it's not an 'April Fool'; skip costs will have to increase again on the 1st April 2014 due to yet another rise in Landfill tax.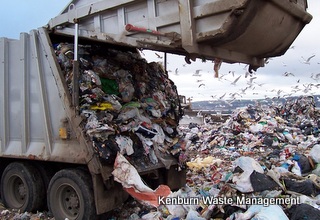 In 2007 Landfill tax was £24.00 per tonne, in 2014 it will be £80.00 per tonne, which represents an increase of 235%over seven years! For the first time ever in the UK, sending waste to landfill will cost over £100.00 per tonne.
There are simple and easy to implement initiatives which are guaranteed to save you money and which skip companies are reluctant to suggest as the more collections they make the more money they make! For over twenty five years Kenburn Waste Management have been visiting companies of all sizes and making suggestions that not only reduce their waste costs but also enable companies to become more environmentally friendly at the same time.
We can visit your site anywhere in the mainland UK and conduct a brief waste survey to establish the types and volumes of waste you generate. From that information we can propose which type and size of waste handling machinery will save you the most money.
Our advice service is completely free of charge, with no obligation.
Kenburn has a National Service Team, with the capacity to install and support all the supplied systems.  Additionally, Kenburn can repair and maintain any make of baler or compactor and supply a full range of consumables.  Kenburn supplies superbly built recycling machinery manufactured in Europe by Bramidan, Avermann and Bergmann.
To arrange a free of charge no obligation waste audit to see what savings your company can make on skip costs please contact the Kenburn sales team on 01727 844988, visit Kenburn at  kenburn.co.uk or email sales@kenburn.co.uk