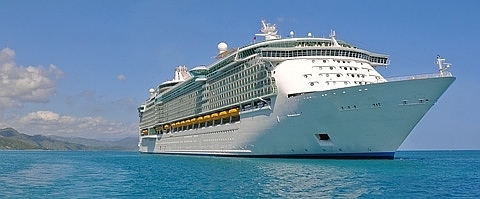 All ships and offshore platforms with more than 15 people must comply with the MARPOL Annex 5 and the International Maritime Organization regulations. A Bramidan baler is safe at sea – and makes waste handling easy.
Comply with MARPOL regulations
Whether you run a cruise liner with 3000 guests and crew or a local ferry, keeping a safe and tidy operation is a key factor in the daily lives of both guests and crews.
The amounts and types of waste differ, depending on the duration of the voyage and the number of crew and passengers. What is common for all, however, is that space is restricted and uncompressed waste can quickly become a challenge to handle.
Time saving waste handling
Handling uncompressed waste takes time, but by installing a baler you can compact cardboard, plastic and other recyclable waste instantly. Not only does this make the most of your available space, it also saves time in port. Bales are much faster to unload than loose waste.
In our experience compacting at the waste source can provide you with multiple time saving and efficiency boosting advantages. The combination of restricted space and legislation require efficient waste handling with safe and reliable equipment
Our balers for marine and offshore are extremely reliable in use and compact in design, and provide safe and easy operation. These machines comply with all current demands with respect to installation and electrical safety at sea.
Standard solutions for marine and offshore
Bramidan has many years' experience in marine and offshore waste handling. Our specially developed balers for the marine industry have a small footprint and can compact common types of waste by up to 90%. Furthermore, our balers comply with all environmental and safety regulations related to offshore use.
Advantages to your Business:
Meet the MARPOL 73/78 V regulations
Reduced costs for disposal onshore
More free space and tidy facilities
Marine and Offshore Brochure – click here
If you're looking to improve the efficiency of your handling of solid waste, talk to Kenburn to find the perfect waste solution to help you.
We have a wide range of balers for sale, to purchase and rent. If you want to know more about our range of Bramidan Balers  and Compactors, or what we can do for your business please contact us.