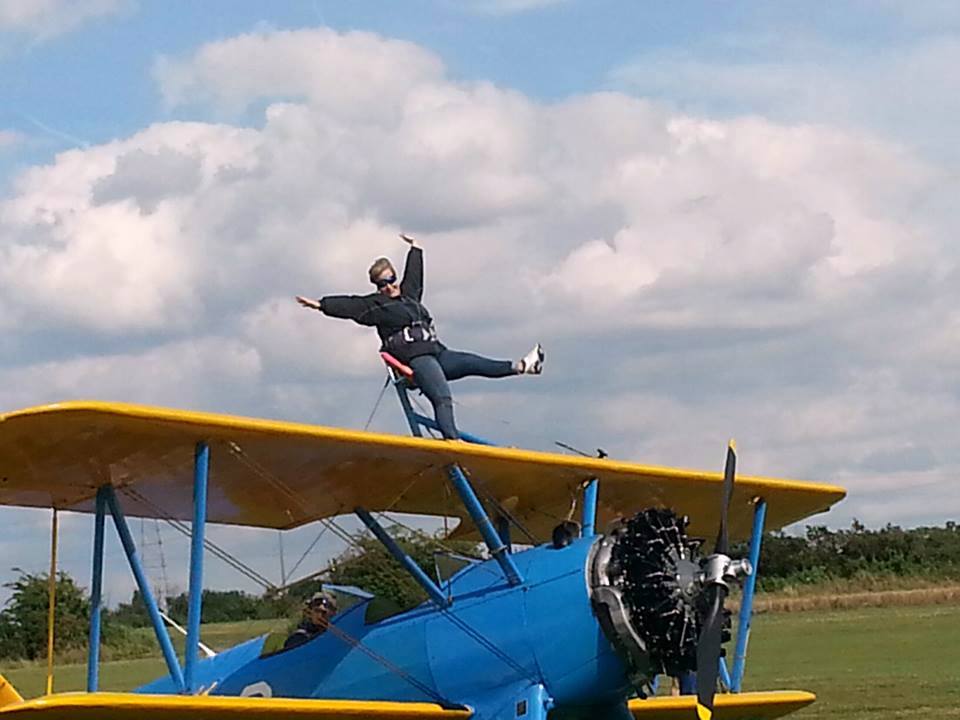 Karen's taste for adventure knows no boundaries!
A long term ambition to wing walk came to fruition on a bright Saturday with a light breeze and a lot of clouds…
She is pictured here strapped to the plane prior to taking off to high altitudes and speeds of up to 100 mile per hour.
When her feet are firmly planted on the ground, in her role at Kenburn Waste Management, Karen helps customers identify suitable maintenance and support agreements for their waste handling equipment, both for new or existing equipment.
Karen also works closely with the engineering manager to help provide customers with estimates & options for breakdown and remedial repairs.
Kenburn provides maintenance and repair services on balers and compactors of most makes and models, irrespective of whether they were purchased from Kenburn.  Contact us if you would like more information.