Karen Sleeps Easy for the YMCA
Stop press:  Karen raised almost £200 for the YMCA – a great effort.  Thank you to all who supported her.
On January 29 Karen Naldrett from Kenburn's customer service and operations team slept rough for a night – all in aid of charity. The YMCA Sleep Easy took place over the weekend 28th-30th January 2011 with some events running overnight on Friday to Saturday and others from Saturday to Sunday.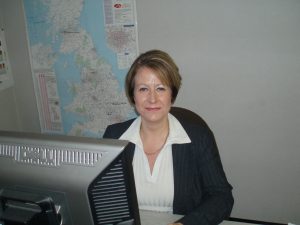 The aim was simple: spend a night challenging yourself to sleep rough, raising money to help change the lives of vulnerable young people. All the money raised will go directly to local YMCA projects, impacting the local community and helping disadvantaged young people build a future.
"This was a new experience for me!" said Karen. "I'm usually one who likes the creature comforts, so I knew it was going to be tough" she added. "But it was only for one night, and it's for a great cause".
If you would like to contribute, please call Kenburn on 01727 844988 and ask for Karen.