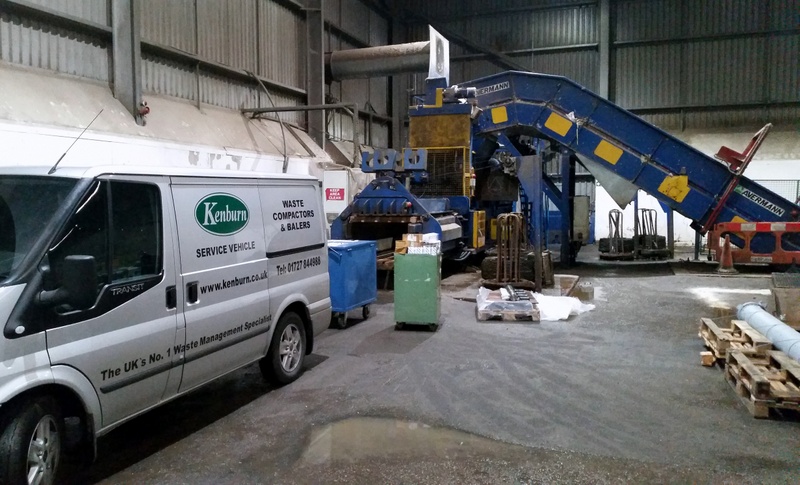 Baler and Compactor Maintenance Services
When Viridor, based in Taunton, Somerset recently needed to undertake some major repairs on their AVOS 1810 horizontal baler installed by Kenburn in 2007, they contacted us to get the work done.  Kenburn's local engineer worked closely with two engineers from Avermann over six days to complete major structural improvements to the framework of the baler, including the complete replacement of the press ram assembly, along with the main cylinder.
Kenburn has been selling Avermann waste handling equipment in the UK since the late 1990's and supplies and supports their horizontal balers, portable and static compactors, all built to the highest quality.  Although most repairs are not as extensive as the one at Viridor, Kenburn has the expertise to help customers repair their machine no matter how large or small the job.
If you want to get the best from your equipment, for a long and trouble-free life it's important that its maintained and serviced at regular intervals and that any repairs are dealt with quickly before they can cause lasting damage.
Even if you didn't buy your equipment from us, we should be able to service it for you.  Talk to us about your requirements and we'll find the best way to help you.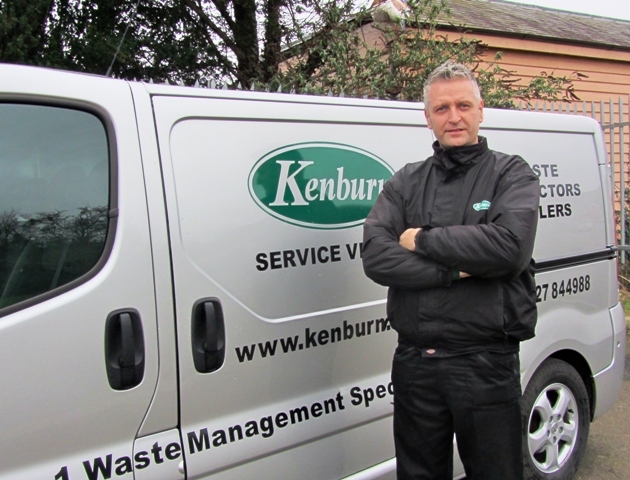 Kenburn's engineers are located around the country to provide our customers with nationwide coverage.  We offer service agreements that are designed to help you get the best performance from your investment.
If you have your own engineers on site and prefer to service your machinery yourselves, please call us if you need to buy spare parts for repairs or maintenance.
Included as part of our standard annual support and maintenance agreement we will:-
Service your machine during routine preventative maintenance visits. We'll contact you in advance to book the service visit, so that you don't need to remember when the machine needs to be serviced.
Check and document the safety functions of your machine.
For any breakdowns, we'll cover the cost of the call-out and travel to your site, including the first hour of on site labour. So unlike some of our competitors, you don't pay for any travel time.
Charge reduced rates for any additional labour.
If we can't fix the machine on our first visit, we'll produce a detailed written estimate of repairs with itemised costs of parts and labour.  We'll discuss your options with you about how you would like to proceed.
If your equipment is not covered by a maintenance agreement that includes call-outs for breakdowns, or you'd prefer to just pay for services on a time and materials basis, you might need to call us out to repair your equipment on a chargeable basis.  Unlike some service providers, we never charge for our travel time.  With one standard call-out fee which includes the first hour of labour on site for the whole of mainland UK and standard hourly non agreement rates, you'll know what our call-out will cost you before you make any commitment.
Just contact us, email our service team service@kenburn.co.uk or call 01727 844988 to discuss your requirements.