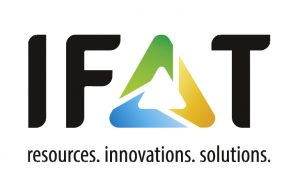 In October 2015, Kenburn was appointed Europress' first distributor for the supply of the full range of Balex balers in the UK; machines of outstanding build quality, design and user functionality and all with a two year warranty.
Already established throughout Scandinavia and Russia, Europress will introduce the Balex range of balers for the first time at IFAT.  In addition to the well renowned compactor range, they will be showcasing the Balex 30, along with the newest member of the family; the mill size Balex 50, which as with all other machines in the Balex range has been superbly engineered and built to last.
Europress and Kenburn have such confidence in the excellent design and build quality of the Balex balers; all balers in the range are supplied with a two year parts and labour warranty as standard.
Balex balers are robust, heavy duty machines, equipped with cross cylinders for very stable compression and a compact, low overall height and an excellent choice for a wide range of uses. Balex balers have large feed openings and produce very dense bales.
Operating at a low noise level of just 59dBa, they are also easy to locate, making them ideal for most industrial environments, especially in busy working areas. Turnbuckle threaded spindles ensure a safe and steady opening of the main door.
Two year Warranty
Cross cylinder design with low overall height
Europress Smart technology
Two modes of operation – typically one for card and one for plastics
Key operated as standard –allowing control of who can operate the baler
Turnbuckle closures – strong threaded spindle ensures a safe and steady opening of the main door
Meets EN16500 Safety Standard
Find out how we can help you manage your waste costs using this innovative and robust waste handling machinery.
Come and talk to Europress and Kenburn at IFAT Munich between 30 May and 3 June on stand C1.429
Visit: www.kenburn.co.uk   Email: sales@kenburn.co.uk   Call:  01727 844988