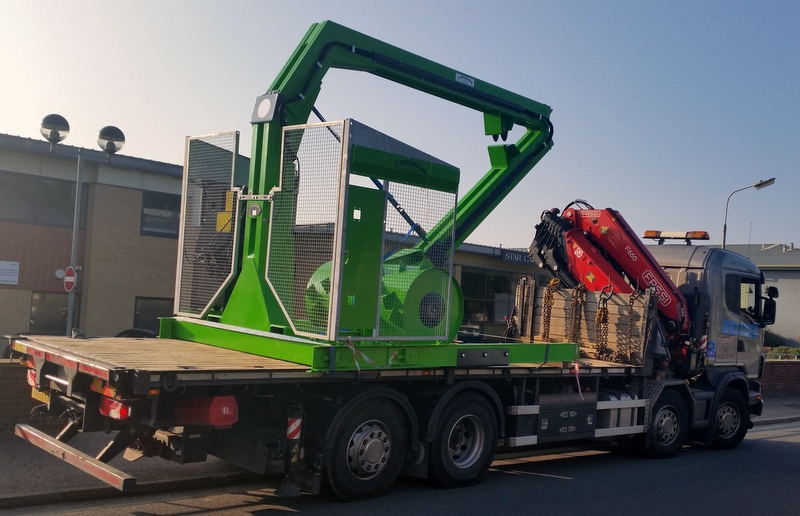 Pictured here is a Bergmann Jumbo Roll Packer being transported by Kenburn to a customer's site in the northern Home Counties.
They are now benefiting from the excellent compaction capabilities of the Jumbo Roll Packer, which with a compaction ratio of up to 5:1 in an open skip is ideal for handling bulky waste materials such as pallets and wood.  It's the perfect machine for saving on waste disposal and labour costs.
With over 25 years experience in selling Bergmann equipment as an official Bergmann dealer, Kenburn can help you make the right decision for your business to reduce your waste handling costs and provide you with all the advice and support you need.
We offer free site surveys anywhere in mainland UK, so if you're looking to rent or buy a Jumbo Roll Packer or another machine in our range of waste compactors from quality European manufacturers, and would like experienced engineers to install and maintain your equipment, please contact us to discuss your waste handling requirements.
Call us now on 01727 844988 or email sales@kenburn.co.uk
See the Bergmann Jumbo Roll Packer in action